Padre Pio in his own words about God, Jesus, Holy Spirit, Mary, Guardian Angel
God
"God is always fixed in my mind and imprinted in my heart.
"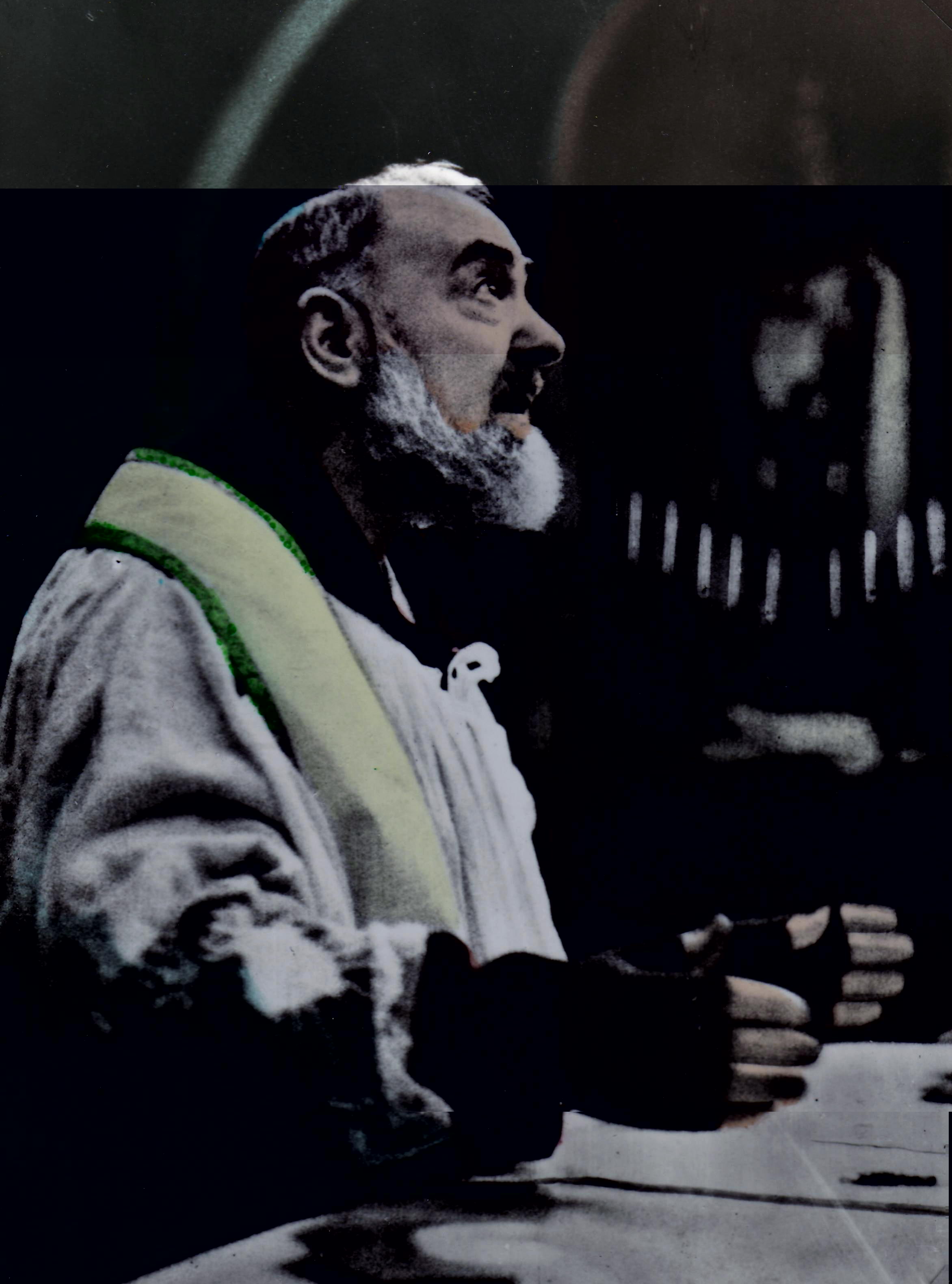 "If God would take back what he gave us, we would be left with our rags."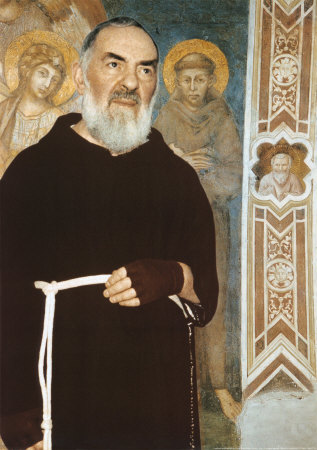 Father, I don't believe in God. "But God, my son, believes in you."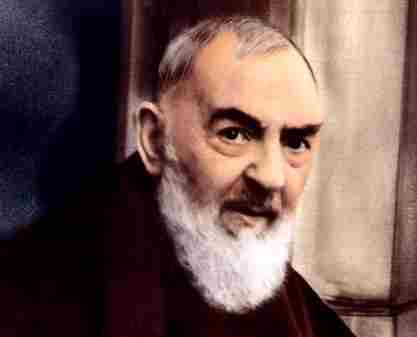 "God tolerates us, even when we offend him."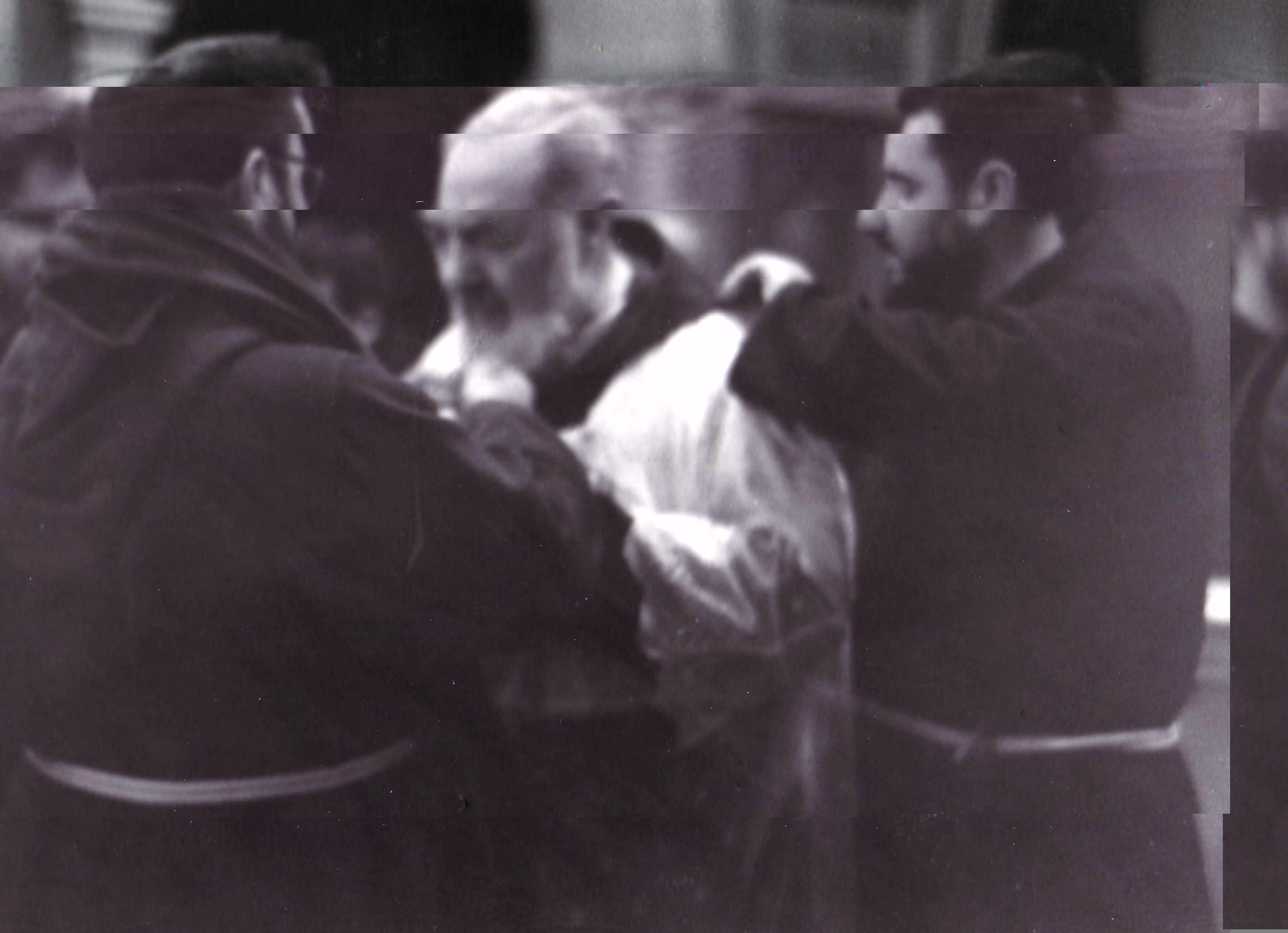 "As long as one has God as a foundation, everything else falls into place."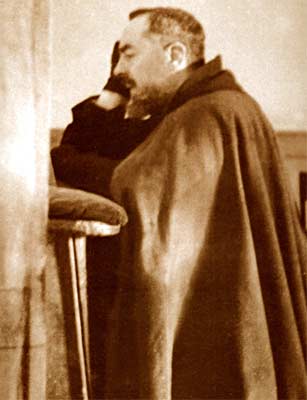 "God loves man with an infinite love"
"when God punishes He does so with reverence, almost fearing to hurt.
"
"Life without the love of God is worse than death."
"Confidence and fear of God go together like two sister."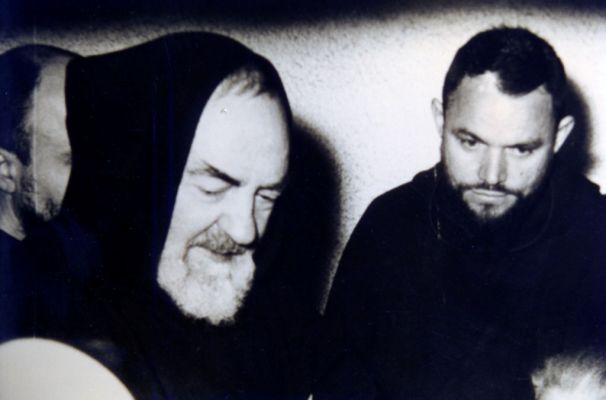 "Let's look beyond the hand of men, to find the hand of God."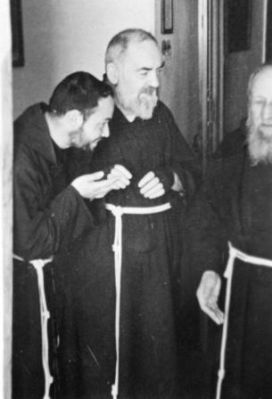 "Always remember that God sees everything."
"God is terrible justice and infinite mercy."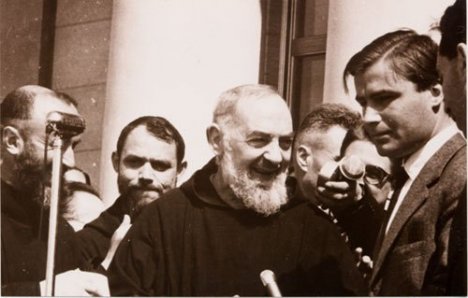 "God will always give us more than we deserve."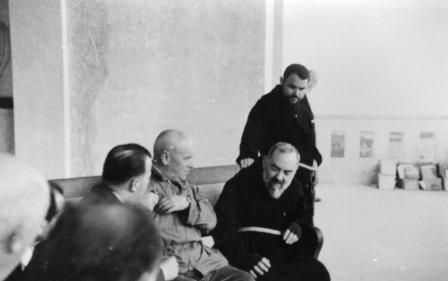 "Honor and praise the Creator and not the creature."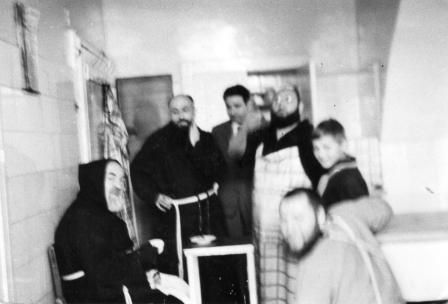 "Don't wait for Tabor to see God: you already see Him on the Sinai and on the Calvary."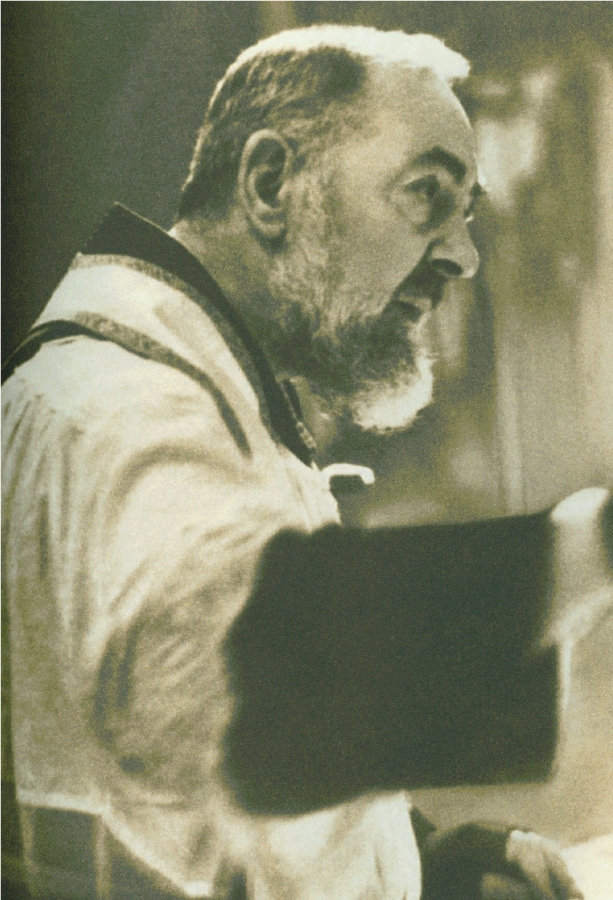 "One day the slightest transgression of God's law will be considered."
"Before going to sleep examine your conscience and turn your thoughts to God."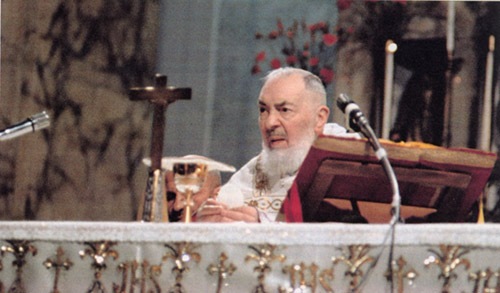 "The Lord allows us to discover who we are a little at a time."
"The sinner who is ashamed of his bad deeds is closer to God than the just, ashamed of acting well."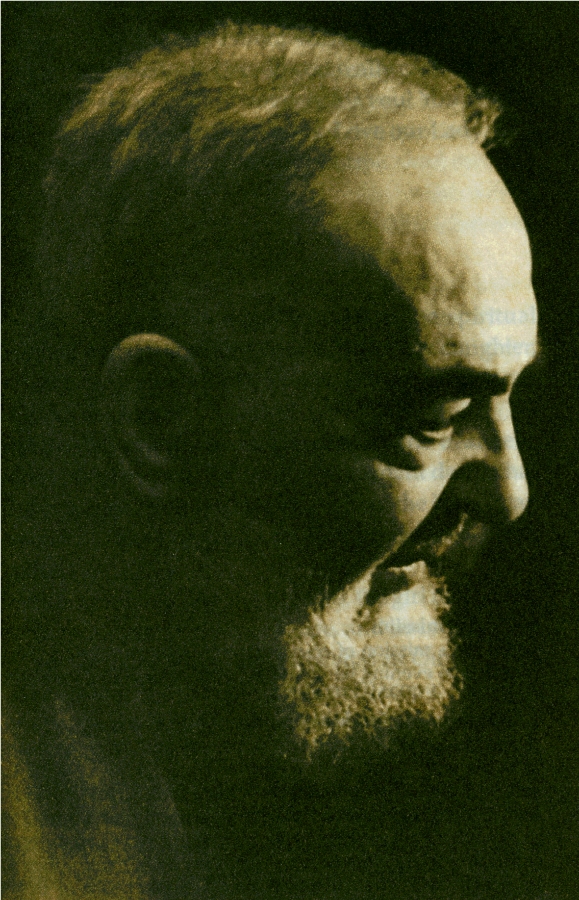 "Time spent for the glory of God is never wasted."
"Endure tribulation, sickness and pain for the love of God."
"God goes in search of obstinate souls."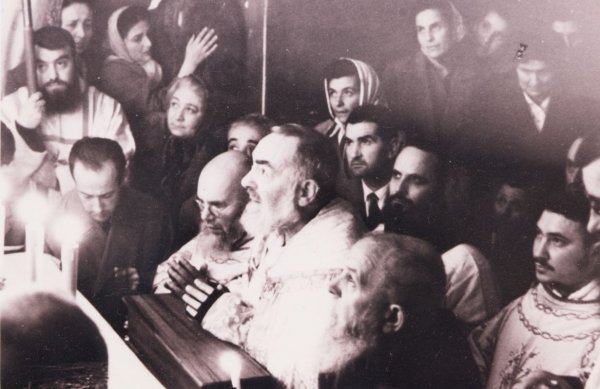 "Implore the Lord to increase two things in us: love and fear."
"God tolerates us when we offend Him."
"God enriches a humble heart with his gifts."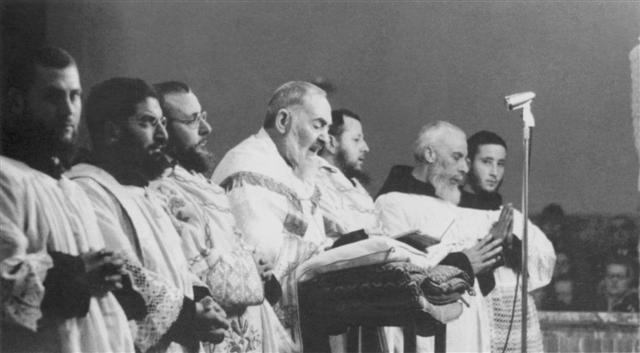 God's fear (Timor di Dio)
"As long as you are afraid to fall, you will not sin.
You should be afraid when you are not afraid anymore."
Jesus
Padre Pio reached the highest possible fusion for a human being with the God Man Jesus, from the Garden to the Cross.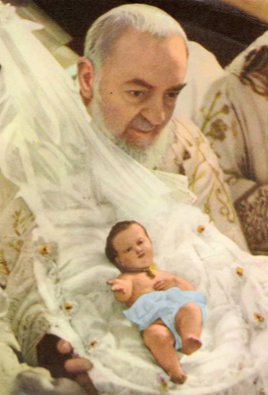 "Without Jesus you can do nothing."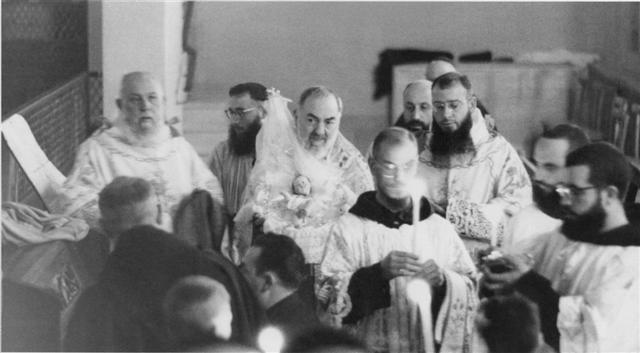 "In the end, the gamble of our life is all in this Child."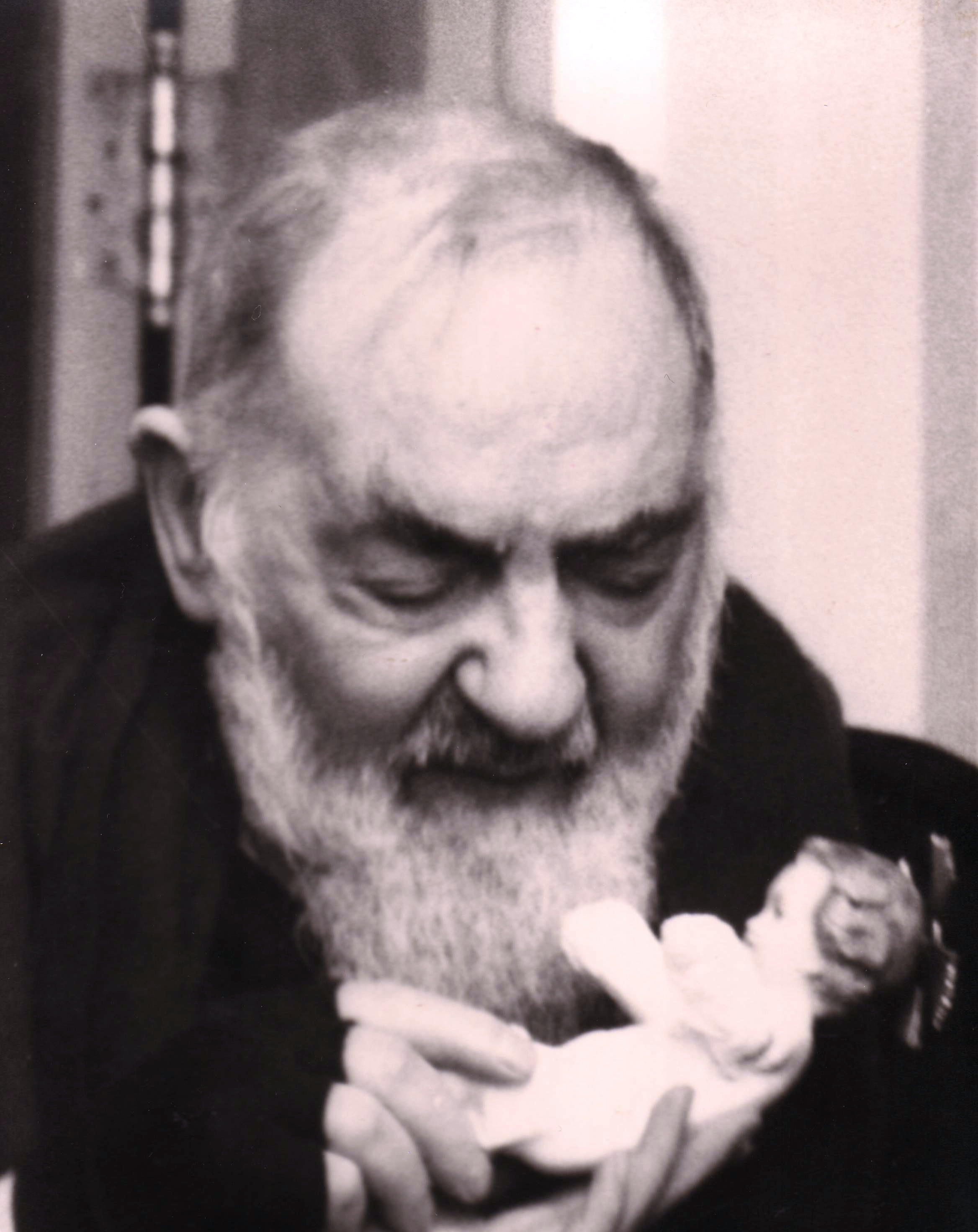 "In Jesus everything has an answer. Without him - only a big void."
"My desire of loving Jesus is infinite."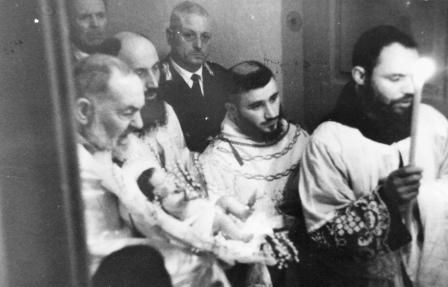 "When I am no longer here, go before the tabernacle. In Jesus you will find me, also".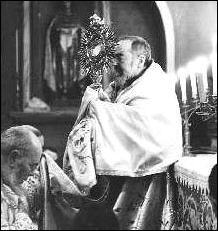 "From the Calvary we go to the Tabor."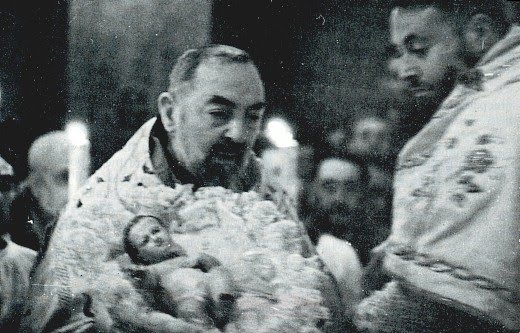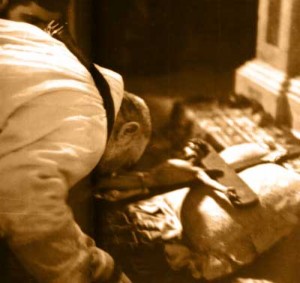 "I live for Jesus Christ, I live for his glory, I live to serve him, I live to love him.
"
"Jesus doesn't ask you to carry the heavy Cross with Him; just a small piece."
"Everybody has his own Cross. We must be like the good thief and not like the bad one."
"As the body needs nourishment, the soul needs the Cross to purify and detach."
"Bearing physical and spiritual ailments is the worthiest gift we can offer to Jesus."
"The foot of the Cross is the gate to Heaven."
"Life is a Calvary, but we must climb it cheerfully."
"On the Calvary Jesus redeemed us, and salvation must be accomplished there."
"If He asks us to carry the Cross, the Lord will help and give strength."
"My past, O Lord, to your mercy; my present, to your love; my future, to your providence!
"
"I live for Jesus Christ, I live for his glory, I live to serve him, I live to love him.
"
Holy Spirit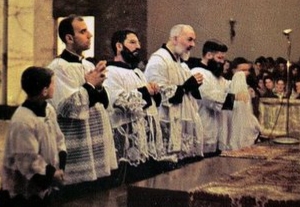 "Let's pray the Paraclete Spirit that he enlightens us about three thing:
understanding the importance of being Christians,
understanding the immensity of the eternal heritage to which we are destined,
understanding the extreme greatness of the miracle of 'justification'.
Mary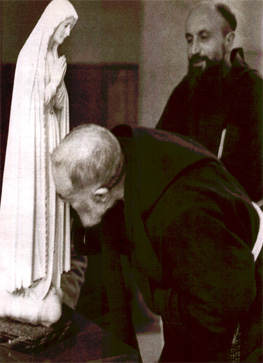 Padre Pio had an astonishingly unconditional, total, perennial, unwavering love for the Virgin Mary.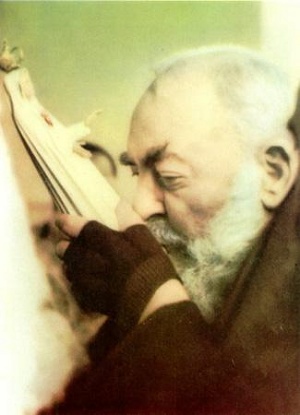 He would call her in many different ways. Some of them: Maria, Madonna, Mamma, Mammina, Madre, Madonnina, Madonnella,
Signora, Vergine Maria, Madre Maria, Diletta Madre, Tenera Madre, Madre mia cara, Celeste Madre,
Madre di Misericordia, Bianca Signora, Maria Santissima, Mamma mia, Madre Immacolata, Santissima Vergine, Cara Madre,
Mamma dolcissima, Madonna Mia, Mamma nostra, Dolce Signora, Vergine Santa, Madonna delle Grazie.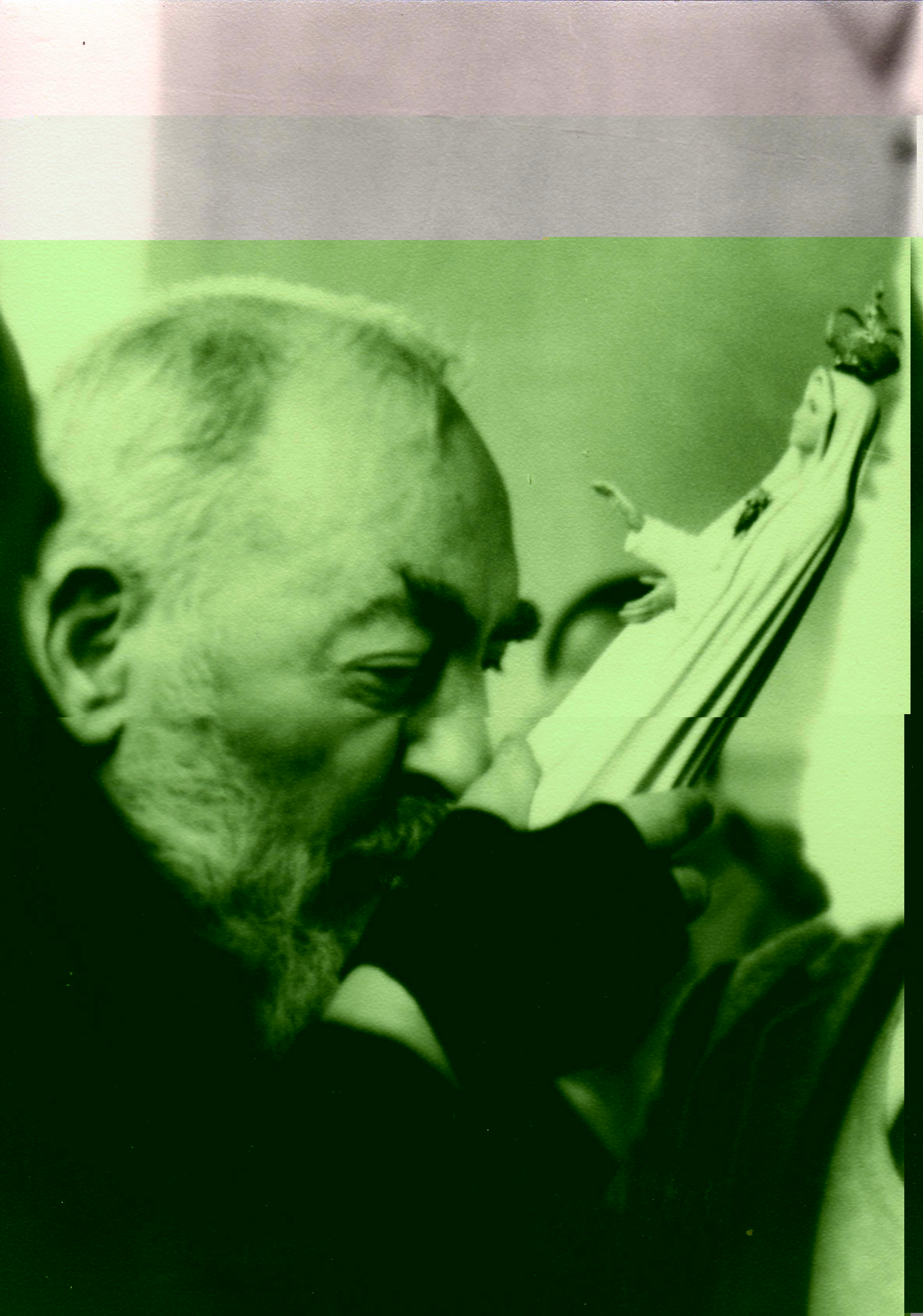 "Love the Madonna, and make people to love her."
"abandon yourself in the hands of Mary. She will take care of you."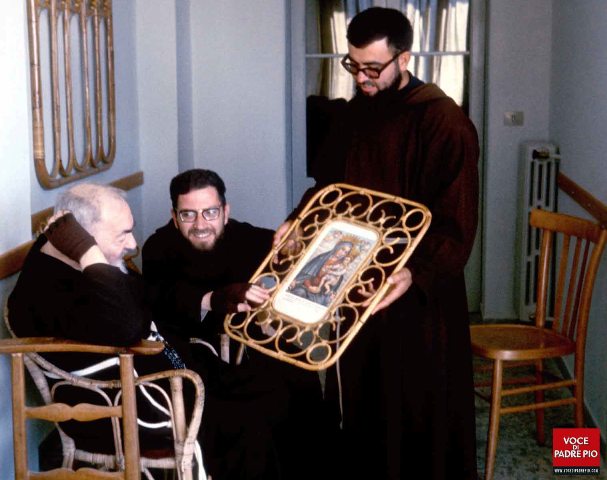 "Let's pray the Madonna of Graces. She will heal you."
After: "Mary healed you, not me."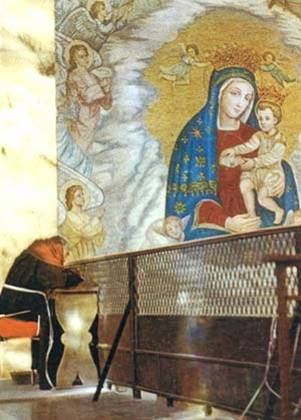 Padre Pio used to say: "One day Our Lord making rounds of Paradise saw some strange faces.
He asked Peter: Who let these people in?
Peter: 'There is nothing I can do.' The Lord: 'But you have the key.'
Peter: 'There is nothing I can do, and you can't do either.'
The Lord: 'What do you mean?'
'It's your mother. She has another key. She let's them in.'
On the cell #5 (Padre Pio's cell) "Mary is the whole reason of my hope." (St. Bernard.)
To Padre Onorato going to Lourdes. "I have been to Lourdes many times.
You don't need a car or a train, there are other means too."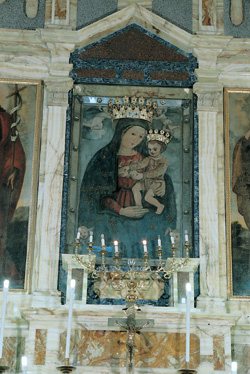 One evening Dr. Kisvarday was talking with Padre Pio in his cell when the light went off. He got up to get a candle.
"Were are you going? There is so much light. We don't need a candle. Don't you see the Madonna lighting up the cell?"
Dr. Kisvarday: I didn't see the Madonna, I saw only pitch dark.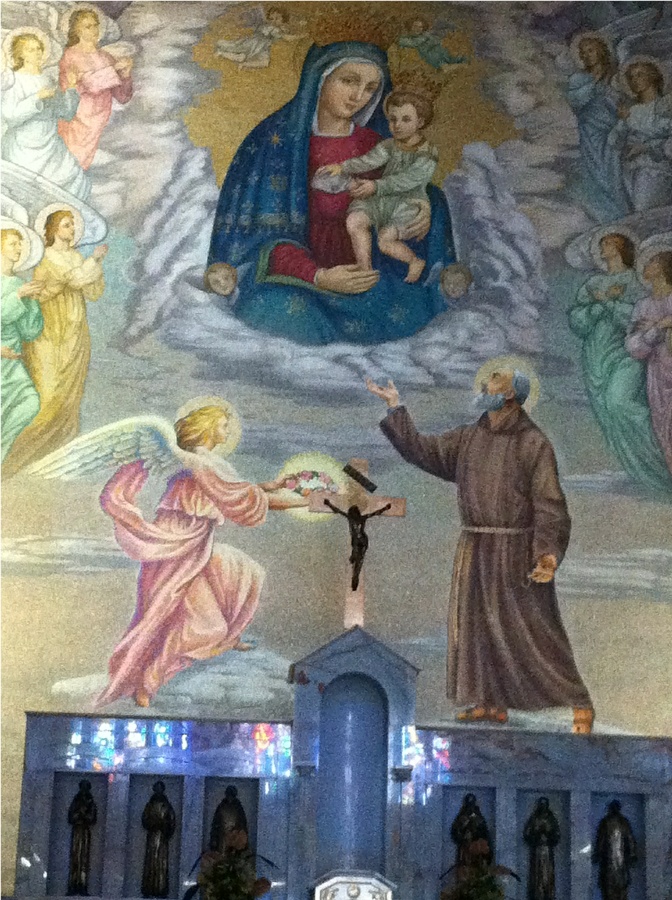 "The Madonna is the shortcut to get to God."
Father Tarcisio Zullo: 'Father, is the Madonna at this moment in this room?'
Padre Pio: "Wrong formulation. You should have asker 'Did the Madonna ever leave this room?' "
Guardian Angel
"My guardian angel has been my friend since tender age."
"Your Guardian Angel prays for you; offers to God all the good works you accomplish; your holy and pure desires."
"when you seem to be alone here a friendly soul to whom
you can unburden yourself and in whom you can confide your sorrows."
"do not forget this invisible companion, always present to listen to you; always ready to console you.
"
"Invoke often this Guardian Angel, and repeat the beautiful prayer: 'Oh Angel of God...'."
"What consolation when, at the moment of death, you will see this Angel,
who accompanied you through life and was so liberal in maternal care. "
"May the desire to see this inseparable companion incite you to leave this body quickly
."
" Oh if all men could understand this great gift that God, assigned to us; this celestial spirit. "
"Often remember his presence; thank him; pray to him; Respect him;
be in constant fear of offending the purity of his gaze.
"
How do you take care of the so many letters you receive? "The Angel does his job."
Two teachers were staying at the bedside of their sick child. Around midnight they remembered that people had sent their Guardian Angel to Padre Pio for help.
They did. In the morning the child was normal and all three of them could go to school. Weeks later:
"I am always happy when the Angels come, even when they come at night."
07: Padre Pio's new church and crypt